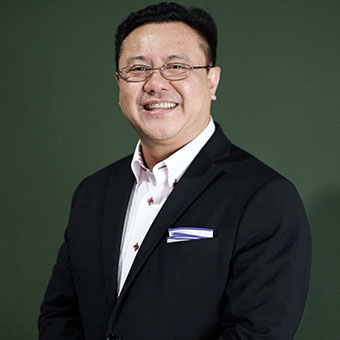 Dear colleagues and members of ELSA,
I am proud and honored to be able to welcome you to the 2018 ELSA Conference here in the Kuala Lumpur Convention Center in Malaysia. This has been a banner year for ELSA, and I am delighted with the progress we have made thus far, yet also eager to see where we go from here. I have no doubt that this congress will light a spark and inspire us to continue our current development and innovation as we move forward into the next decade.
This congress is co-organized with the Society of Endoscopic and Laparoscopic Surgery of Malaysia (SELSMA). I am very grateful for the support SELSMA has given for the success of this congress, and I am sure that the relationship between SELSMA and ELSA will flourish in the future. I am certain that this year's congress, due in no small part to SELSMA's perseverance and determination, will be a successful and excellent one, and will be fruitful for all those in attendance.
The theme of this year's congress is "Trailblazing MIS into the next decade." This, I feel, is fitting for several reasons. As MIS continues to evolve, our hope for ELSA is not only to keep up with the passage of time and the advancement of technology, but also to become a leader in this change, and help pave the path of progress for MIS. This hope extends not just to us as a society, but to each one of us as individual surgeons, that we may be able to continue to develop our skills and improve ourselves both as doctors and as human beings, which allows us to provide the best care for our patients. Let us remember that while progress is good, it does not come without responsibility. As we continue to blaze the trail for MIS, let us be reminded of who we do this for, and the passion we have for our craft, and allow that to motivate our actions and decisions.
And with that, I would like to express my sincere gratitude to the organizing committee for their hard work and commitment to this congress. I have no doubt that the events and lectures will allow us to continue to push the boundary of MIS, and provide new and valuable information to all those in attendance. I would also like to thank the board of directors, the faculty, the vendors, fellow members of ELSA, and all those here today. Without you, this congress would not be possible.
Malaysia's motto is "Bersekutu Bertambah Mutu." Unity is strength. To all those in attendance, my wish for this congress is to foster that unity within our society. As time continues to pass, and as the world continues to turn, it is this unity that allows us to stand strong despite the test of time. It is this unity that allows us to remain steadfast in our commitment to serve. And it is this unity that will allow ELSA to continue trailblazing MIS into the next decade. I wish you all a wonderful and fruitful time at the congress. Thank you all very much.
Dr. Alfred Allen E Buenafe
President of ELSA